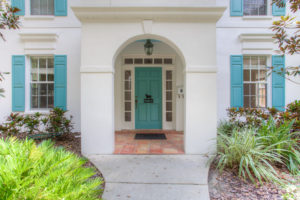 "Kim Klace handled the sale of our home in South Tampa. We chose Kim because she successfully sold our Brooksville property. The property had been on the market for over two years with multiple realtors. We were given virtually no support or feedback from any of the previous realtors so we asked Kim if she could help us. We were aware that undeveloped rural property was not what Kim generally dealt with but we hoped she would be able to generate some interest. With Kim, the property sold in three months. Asking Kim to sell our South Tampa home was a no brainer.
Kim's knowledge, experience and ability to see a home through buyer's eyes kept us on track when preparing the house for sale. This was the first time my husband and I had sold a home. Kim's suggestions and guidance made preparing our home for the market a very manageable task. She focused on the items that buyers would appreciate. We realized how her knowledge of the market saved us from making expensive mistakes as a result of our inexperience.
It is interesting to note that as the final projects were being completed on the house, we moved out-of-state. The house was empty save for some very competent contractors. Kim stopped by daily to check on their progress and answer any questions and/or concerns. She kept us in the loop and we were so grateful for the peace of mind knowing she was watching out for us.
Once the house was ready, Kim handled the marketing and sales with skill and finesse. As soon as the house was listed and the Open House was held, we received multiple offers at or above asking price. Kim presented the offers, explained the terms, highlighted the differences between offers, and explained how those details affected the sale from the seller and buyer's perspective. After negotiating and accepting an offer the contract was signed and a backup contract from another interested party was in place. The closing went through problem-free and ahead of schedule.
Having Kim Klace navigate the waters during the process of selling our home was the best decision we made. She is smart, experienced and talented and she expends an abundance of energy and time on behalf of her clients. The stress of selling our home was negligible. Kim's expertise and professional attention created an environment that resulted in multiple offers and a smooth sale. We could not have asked for more."
-Missy and Twig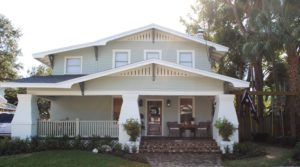 "Kim Klace is my friend and realtor and one of the best at both!  When we asked her to help us sell our home and find us another in our dream neighborhood, it was no small task.  We have three young children and long list of must haves on a not so long budget.  Kim was patient and encouraging and professional throughout the entire process.  She managed to read my mind and find our dream home before we even had our house on the market.  The timing wasn't great but WOW did she make it happen! 24 hours after putting our house on the market we had multiple offers and and sold over our aggressive asking price.  She navigated the difficult purchase of our "meant-to-be" house and did so with grace and integrity.  Without question or hesitation, I would recommend Kim and her team to anyone hoping to make buying or selling their home a positive one."
-Lauren and Steve